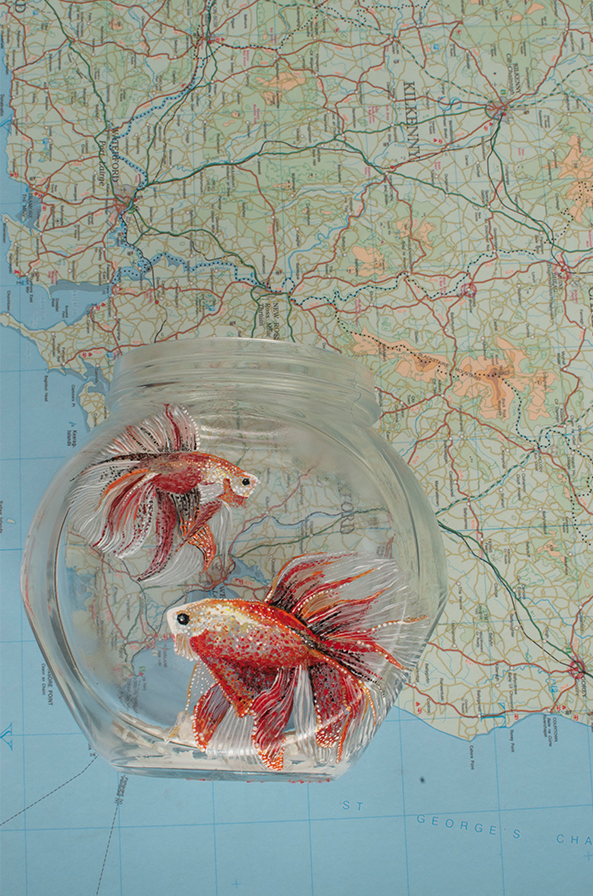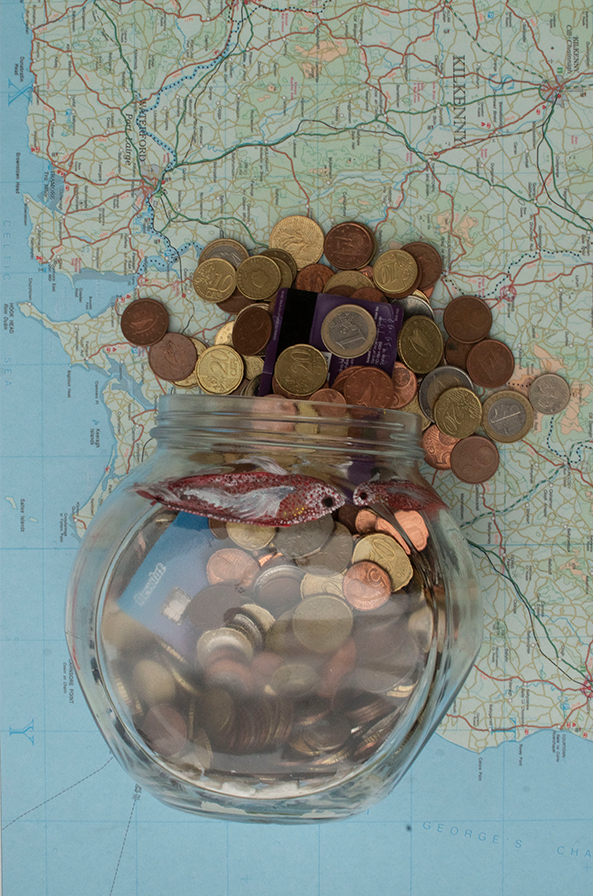 TITLE: H2O Sample
MEDIUM: Photography
SIZE: 420 x 594 mm
MATERIALS USED: Recycled glass jar, 2 credit cards,coins, hand painted design
NOTE: 10 Limited edition series.
The art work is composed of two unframed A2 size prints
CONCEPT: The diptych series represents the conceptual form of a biogeochemical marine environmental sample. If before, there was a balance in the aquatic ecosystem, now, due to human's intervention and variations of chemical parameters, this ecosystem is doomed for a slow degradation and anihilation. Chasing the capitalist myth leaves us with one question: Does it really worth the price ?